Wanna Learn Yoga?
find whats right for you
Go to Private Instruction
Private Instruction
Brand new to yoga? Been practicing for a while but need help focusing on a particular area of interest? Not sure what to do with an injury? I'm here to help. This is perfect of you.
Go to Class Schedule
Class Schedule
Looking for a class that meets your needs? I offer Mysore Style Ashtanga Yoga classes, Flow Yoga classes, and Yoga for Athletes class.
Go to Workshops
Workshops
Dig into specific subjects related to all manner of yoga and it's application. Always dynamic, often with group discussion and opportunities for improvisation in order to deepen understanding of the given topic.
Go to Office Yoga
Office Yoga
Bringing yoga to your office, conference, or special event is an absolute game changer. Michael has more than 10 years of experience inside NGOs, Federal Agencies, and Fortune 500 companies!
get to know MJH
some highlights.
"Like Oscar Wilde goes to Sesame Street"
Michael teaches yoga from a place of deep study and continued learning. Internationally recognized, but grass roots oriented, he is the director of DC Ashtanga, a mysore style ashtanga yoga program in Columbia Heights, DC and owner of miDCity Yoga, a small business specializing in in-house yoga instruction. --- Michael is a level 2 authorized ashtanga yoga teacher, an accreditation coming from the world renowned and respected Ashtanga Yoga Institute, directed by Sharath Jois in Mysore, India-- Michael has a great love of the vast field of study that is yoga, an interest that is invaluably supported by his teachers David Garrigues and Rolf Naujokat.--- Michael also is indebted deeply to the love and care that was put into his practice early on by Kristina Maze, in the Sivanada tradition, and Kristen Krash, in the Iyengar method. Michael grew up in a rural farming and fishing community, and did his undergraduate work in integrative studies, focusing on communications at george mason university. He also has a background in comedy club hospitality [dc improv] that makes him think he's funny. He isn't.
kpjayi ashtanga yoga teacher

fighting for the marginalized. examining identity. not taking shit.

teaching from experience. contemplative practice informs everything.

music, Performance, Circus, and everything in between. There is so much beauty in the world.
learn a simple daily routine that heals and nourishes the mind, body, and spirt.
Writings and Reflections
tune in.

My first full day in India fell on a new moon. One of my favorite things about following a lunar cycle is the tiny bit of joy I get turning my iphone's little green "alarm" switch from it's perpetual "on" to it's quiet white off. There is a visceral unraveling of inverted anticipation. Prone to Read more about On New Moons and Nose Rings[…]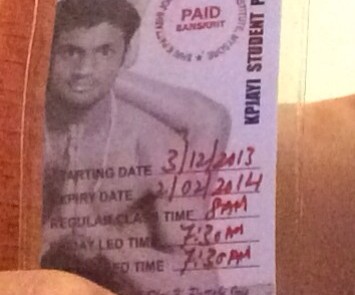 Is it telling that I slept on the car ride from Bangalore to Mysore? The last two times, I was wide-eyed, heck, WILD-eyed, sitting on the edge of my seat. Not unlike my dear pooch Sebastian with his head out the window, I couldn't help but marvel. Everything was so foreign! I had never seen Read more about Time Travel[…]
Previous
Next
please don't hesitate to reach out