My Schedule
Are you new to online classes? You're not alone. We'll use Zoom! for this, so sign up and about 10 minutes before class you'll get an email with a link to join up! We'll mute your mic when you join up, but if you turn up a bit before hand, feel free to chat and get know folks. Make sure your mat is length-wise, so that I can see you from tip to tail, and back the computer or phone up about as far as you can.
VIRTUAL Workshop! "Building a Wheel" hosted by Ashtanga Nashville
Saturday, April 4, at 3 EST!
Have A Look At The
Interactive class Schedule
[hc-hmw snippet="Schedule-of-Classes"]
join our cyber shala
Like My Content?
Get up-to-date info on our online content AND one free interactive class a month when you sign up for Patreon!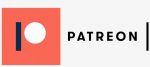 Want unlimited access to our interactive online content? Get a virtual membership! It includes– get this– two 15 minute practice check-in phone calls a month. Get our Founder's Rate now!