$75! We start here. Each and every person that comes through our doorway (virtual or otherwise) has needs that are unique to them. Use this session to strategize a practice plan that will give you meaningful results. 
$150! Receive a 60-minute (approx.) monthly private coaching session, and a regular membership to DC Ashtanga , where you can come in and practice in community or hop on to one of our led classes. Just in case you need a little extra assistance, you'll also receive 2 15-minute strategy calls a month  for troubleshooting, support, and more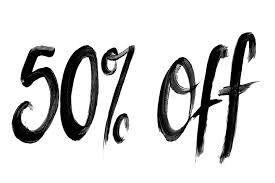 Currently, all of our offerings are on-line -- and 50% off.
Things have dramatically shifted in the United States with the pandemic– the impact hits industries everywhere. 
 We've shifted to online offerings.

I've never done yoga before, is this right for me?
For those that have needs that may not be met in a general yoga studio or class-room setting, getting started can seem super daunting. Don't worry– we can get you started exactly where you are. 
Do I need to know anything before I start?
Nope. You just have to show up with a willingness to  try something new.  A good sense of humor goes a long way. Maybe a towel, too. We'll figure out what tools you might like to have lying around after the first little while.
I'm injured-- can I still practice?
Absolutely! When we get injured, whether due to chronic stressors or dramatic accidents, it can feel like an unsurmountable hurdle. It isn't– we'll work to rehab whatever's going on while still having fun digging into what you *can* do!
Thats a great question– there are a lot of great yoga teachers out there. As both an authorized Ashtanga Yoga teacher and a certified fitness professional, I respect my own scope-of-practice while also valuing collaboration. Whether you're turning up for practice to wrestle with the nature of reality or to wrangle a handstand, I can support both at the same time. 
You're different than my last Yoga Teacher-- are these approaches compatible?
You're different from my last student– in fact, I've never had a student exactly like you. But, I'm a lot the same — and so are you. My integrative approach to yoga, fitness, and lifestyle is absolutely compatible with most systems. 
I don't care about yoga-- but I want to move better!
Fine by me. I love working with athletes, the elderly, prenatal AND post-partum folks. When you're feeling better, you'll be FEELING BETTER. You don't need to care about yoga to see the benefits, and I don't need you to, either. Thats the great thing about an evidence-based practice: it'll work and you don't have to take my word for it.